"Mya Maka Le'a" White Labrador Retriever
White Labrador, Mya features the wide English Labrador head and chest, but is truly the all American "Field" Labrador in size. Approx. 76 lbs, Mya is larger than the standard female English Labrador, noticeably in length and height. Mya's coat is snow white with a touch of ivory, black pigmentation accentuate her eyes and nose.
Mya has an excellent disposition, very sweet and has a determined personality. She is athletic, jumping, clearing gates at 4 feet and swims under water retrieving her submerging ball. She loves the pool or just laying by your side. Mya will consistently bring you her ball and place it in your hand. With great speed, Mya pounds the ground running, leaping and twirling in the air, determined to retrieve her ball.
Harley and Mya produce highly intelligent, easy to train puppies. Several of her puppies are actively training to hunt and retrieve in the field. Mya and Harley's puppies are mostly white with the occasional ivory face and yellow trimmed ears. All of the puppies have black pigmentation around their eyes and nose. I frequently receive videos and photos of Mya and Harley's offspring lunging across a pool or posing in the sun.
Please visit our "review page" as well as "past litters" page for current photo posting. I ask all of our puppy owners to keep in touch with us. We truly enjoy watching our puppies grow with their wonderful new families.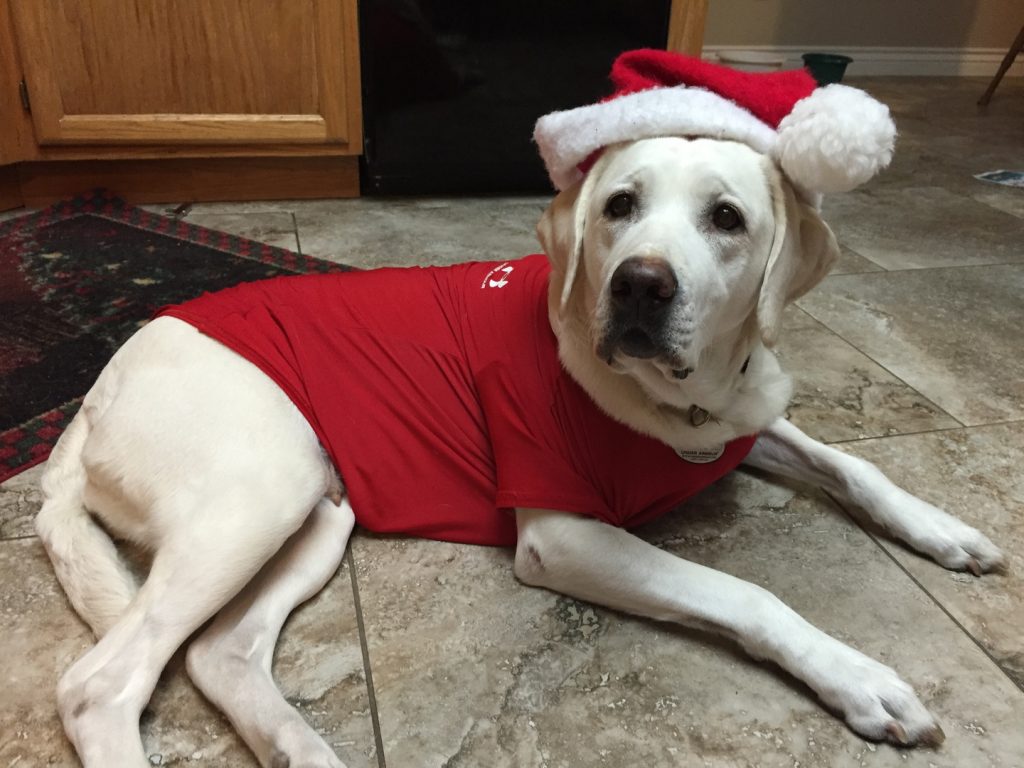 My American "field" White Labrador AKC Registered Dam
"Mya Maka Le's" American Kennel Club Certified Pedigree
Mya's AKC Certified Pedigree
Above: Mya's American Kennel Club Certified Pedigree showing three generations of quality Labrador OFA testing as well as Champion lines.
Mya's AKC Certified Pedigree
Above: Mya's American Kennel Club Certified Pedigree showing three generations of quality Labrador OFA testing as well as Champion lines. Click on the link below, "Mya's Pedigree.bmp" for larger view.
Mya's Pedigree.bmp
Bitmap image [24.1 MB]
Mya's AKC 5 Generation Certified Pedigree
5th Generation Champion Lines – Featuring "Bunny" CH Ridge View Bleu Bunny – Best of Breed and a Group 2 at 9 months old. Awards/Accomplishments – Received an Award of Merit at Westminster in 1997
AKC Mya Pedigree – 5 Generation.html
HTML document [19.7 KB]